The Mt. Baldy Run To The Top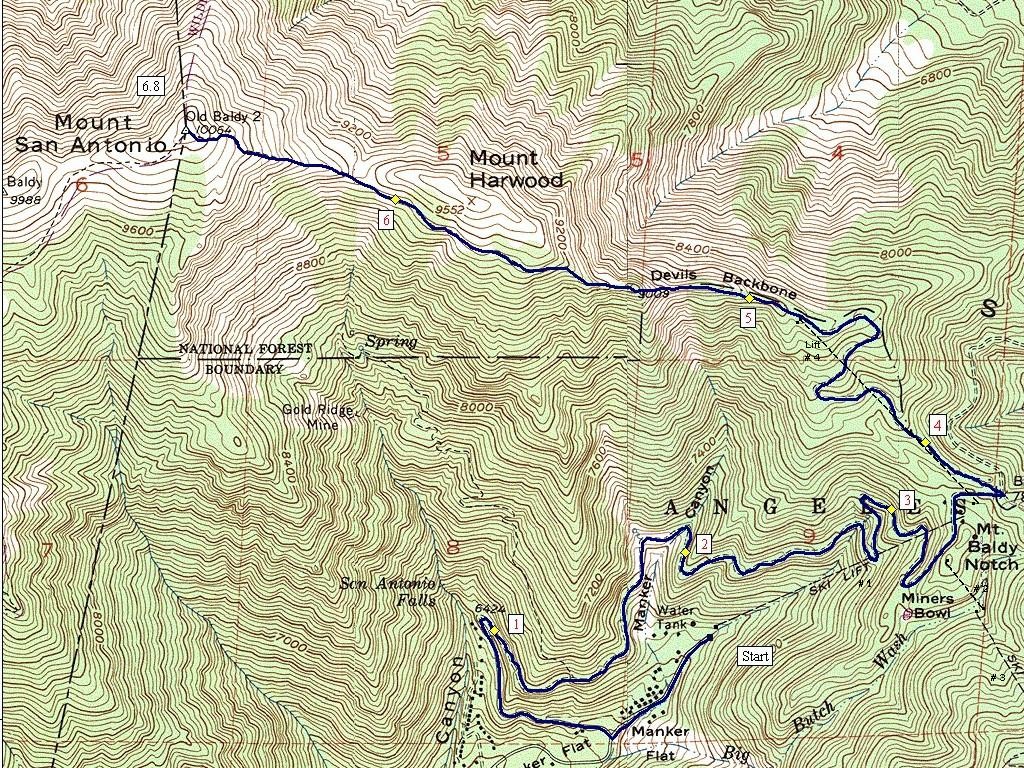 A 8* mile run from 6000' to 10,065'
The race starts at the Mt Baldy Ski Lifts parking area entrance gate.
After a short .5 mile downhill to the San Antonio Falls Rd , the rest is uphill.
The section from the Falls Rd to the top of lift #4 is approximately 4.5 miles and averages 18% grade.
From the top of lift #4 to the Harwood saddle (mile 6 marker) is another 1.25 mi. and averages 20% grade.
And the last .5 mi. is the kicker at an average grade of 28%.
Elevation Profile

* (6.8 mi on topo and 6.9 using a GPS)
West Baldy 9988' Mt Baldy 10064'
The Baldy Bowl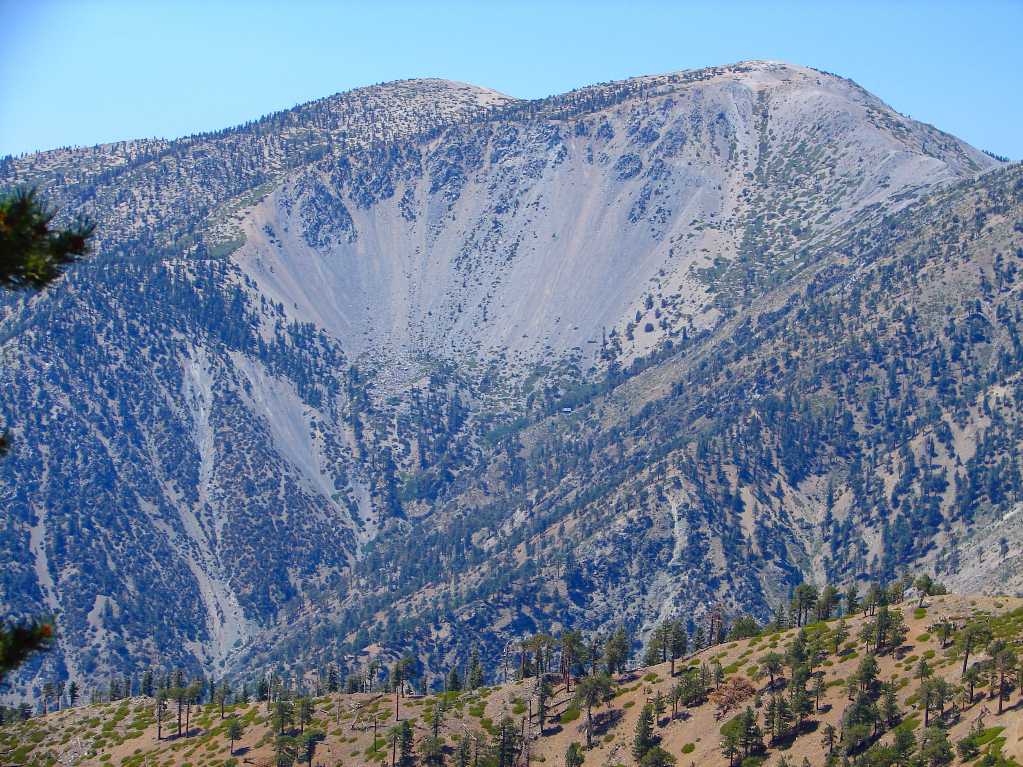 This view was taken from Telegraph ridge
Picture Albums - RTTT - Top Station
Ray K
2006
2007
2011
Return